Congratulations!
Best Tricky Tray
2006
Our Lady of
Mount Virgin School
Middlesex, NJ
for Tons of Great Prizes,
Great Value,
So Organized,
Friendly, Welcoming Organization,
Outstanding 50/50!

As Voted By The Visitors Of
TrickyTray.com

Congratulations!
Best Tricky Tray
2005
Woodrow Wilson #5 School
Garfield, NJ
for so many
Great Prizes - High End, Very Well Organized & Great Food!

As Voted By The Visitors Of
TrickyTray.com



Congratulations!
Best Tricky Tray
2004
Sisters of Christian Charity
Mendham, NJ
for so many
Great Prizes & Great Organization!

As Voted By The Visitors Of
TrickyTray.com



BEST TRICKY TRAY
Of 2021
Thanks to everyone that voted!
A New #1
New Organizations In The Mix
Shuffle In Positions
Multiple Ties
Best Virtual Tricky Tray
Plus Updated Poll Questions

After careful checks & counts,
The Winner & Top 10 Tricky Trays of 2021 Are Official.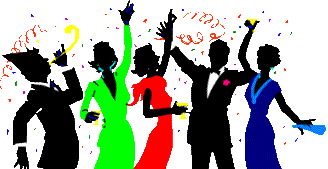 It's Official...
The Best Tricky Tray of 2021
Thanks All For Voting

Best Tricky Tray 2021
As Voted By The Visitors & Fans Of
TrickyTray.com


Congratulations
Best Tricky Tray 2021

MDM, Inc
The Grand
Totowa, NJ
April 29, 2021

Quotes.....
"It was under a tent. The atmosphere felt like family.
The prizes are the best around. So much fun.
It's well put together & organized. I love it!!!"

"Very interactive and exciting, lots of great prizes and great food, good cause."

"They have the best Gifts, a mystery box and the
Tricky Tray is very organized hats off to Markie D Ministries."

"Great gifts, good food, and wonderful staff. A tricky tray like no other."

"Well organized Great prices, food, prizes and more importantly people."

"Good food. Large amount of trays in 5 different ticket categories. Great prizes"

"Well organized Great prizes.
Spiritually uplifting. Rev Marcus Debnam's leadership "

"The prizes are great, staff is wonderful, it's for a great cause! "

"Fun fun fun and great prizes! "



---

First Runner-Up 2021
St. Michael School
St. Michael School - Cranford, NJ - October 23, 2021

"It was run very smooth.
They did a fantastic job with the virtual tricky tray"

"The two gentlemen who called the numbers were fantastic!
They always said fun comments!
The three hours flew by!
So many behind the scenes people made this event wonderful!!"

"Wonderful prizes, many options to buy different tickets.
Great staff very friendly.
Felt like there were so many options to play and win.
Very organized. Love the virtual tricky tray!!."

"The amount of dedication and work that went into it.
The prizes were absolutely beautiful.
In the time of the pandemic it was ran so smooth and completely safe."

"Great prizes, extremely organized and kind people working."



Second Runner-Up 2021
Passaic County CASA for Children
Passaic County CASA - Wayne, NJ - June 5, 2021

"It was outdoors. The people who organized the event
and its participants were amazing. Great time!"

"Great prizes, and so many to win!
Safe and fun outdoor event. Prize calling was speedy, efficient
and accurate. Fun for everyone!"

"They were resilient in the pandemic and had amazing baskets.
They took the options available (while capacity restrictions still existed)
and managed to create a great event still."

"The prizes were amazing, the number of prizes allows
so many participants to go home winners,
and the atmosphere is welcoming and fun!"

"The items were great, the background music was cool--
and despite a record heat, the organizers and staff were terrific.
Amazing how a tricky tray held outdoors on a blacktop
could be so perfect."



Congratulations
Best Virtual Tricky Tray of 2021
Completely Virtual / All On-Line or
Drop & Go with Live Streamed Drawing

St. Michael School
St. Michael School - Cranford, NJ - October 23, 2021

"It was a combination of how well organized it was run
(especially during Covid) and the variety of baskets up for grabs.
I greatly appreciated the flexibility offered to go and drop off my tickets during a window of several hours and not have to be present
for the calling of the winners.
The variety of prizes were of good quality/value and paired
up nicely in bundles. There was so much to choose from that
I had to go back and buy more sheets for each level."

"The number of prizes and quality of items is great.
The Live drawing is fun and efficient.
I love that I can drop tickets any time and not be stuck all night
waiting to win. I enjoy watching the drawing at home."

"It was run very smooth.
They did a fantastic job with the virtual tricky tray"

"One of the best, most organized Tricky Trays around.
They have an amazing assortment of prizes across different price levels. Great drop & go format with an awesome live-stream pull.
Super organized prize pick-up.


Top 10 Tricky Trays of 2021
In Order of Voting Favorites

1- MDM, Inc.
The Grand - Totowa, NJ - April 29, 2021

2- St. Michael School
St. Michael School - Cranford, NJ - October 23, 2021
3- Passaic County CASA for Children
Passaic County CASA - Wayne, NJ - June 5, 2021
4- Animal Welfare Society of Monroe (AWSOM)
Kalahari Resort - Pocono Summit, PA - July. 2021

(Tie) 5- FOWA Rescue Inc. (FOWA)
The Bethwood - Totowa, NJ - October 6, 2021

(Tie) 5- Castle of Dreams Animal Rescue
The Addison Park - Aberdeen, NJ -October 8, 2021

(Tie) 6- Real Dog Rescue
Westmount Country Club - Woodland Park, NJ - October 27, 2021

(Tie) 6 - Save The Animals Rescue Team - START II
VFW - New Milford, NJ - October 23. 2021

(Tie) 6- Suburban Woman's Club of Pompton Plains
The Cosmopolitan - Wayne, NJ - November 12, 2021

7- DePaul Catholic High School
DePaul Catholic High School - Wayne, NJ - May 22, 2021


Congratulations To All !!!

POLL QUESTIONS
January 2022

What Is Your Favorite Prize You Like To Win At Tricky Trays?
(Overall favorites consensus of votes)

Electronics - Technology
Big HD TV's
Vacations - Trips / Weekend Get Away's
Lottery Tickets
Kitchen Appliances & Items
Designer Handbags & Purses
Gift Cards & Gift Certificates
(Restaurants, Sporting Events, Stores, Theatre, Spa)
Home & Household Items
Wine / Wine Baskets / Wine Tours
50/50
Big High End Prizes

---

Which Tricky Tray Event Type Do You Prefer?

59% Prefer
Event Includes Dinner, Lunch or Brunch
(But Typically Raises The Entry Fee)

41% Prefer
Bring Your Own Food & Snacks

---

Do You Prefer When The Organization Includes
Their Event Flyer With Their TrickyTray.com Posting?

76% Yes

24% Does Not Matter





TRICKY TRAY APPAREL?
Get The Latest T-Shirts & Tops
And Wear Your Passion For Tricky Trays!
Great Gift For The Tricky Tray Lover!
It's All Right Here!

home | events | post an event | links | contact us
Since Its Start Date, TrickyTray.com Has Posted Tricky Trays For The Following States:
New Jersey, NJ - New York, NY - Pennsylvania, PA - Georgia, GA - Connecticut, CT
Maryland, MD - Ohio, OH - Nevada, NV - California, CA - Florida, FL - Utah, UT - North Carolina, NC
But Welcomes Every State In The USA!





TRY FREE SAMPLES OF HEMPWORX CBD
CBD Oil is all the talk in the news!
Discover the Power of HEMPWORX CBD OIL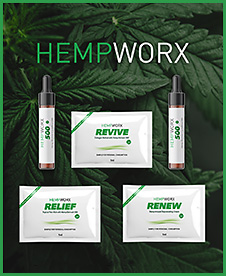 ACT NOW TO CLAIM
YOUR FREE SAMPLE PACK
CLICK HERE
Just Pay Shipping