Scroll Down For Events
It's Time To Vote For The
Best Tricky Tray of 2014 !
VOTE HERE
---



Action Figures, Toys, Bobble Heads, Novelty Collectibles by
Entertainment Earth, the Action Figure Company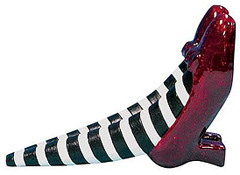 Order Wizard of Oz Wicked Witch of the East
Legs Doorstop from Entertainment Earth!
Would Make A Great Tricky Tray Prize !



Friday, February 6, 2015
Date Has Been Changed For This Event!
New Date: Thursday, February 19, 2015
Tricky Tray Sponsored By
J.P. Stevens High School
Key Club
Location:
John P. Stevens High School
855 Grove Avenue
Edison, New Jersey 08820

More Info:
732-452-2800
dearkeyclub@gmail.com

www.jpskc.org







Friday, February 6, 2015
Tricky Tray Sponsored By
Long Valley Presbyterian Church
Location:
Long Valley Presbyterian Church
39 Bartley Road
Long Valley, NJ 07853

Doors Open: 6:00 pm
Drawing: 7:30 pm
Admission: $15 includes 1 sheet of tickets
*Adults Only*
HANDICAPPED_ACCESSIBLE: Yes
A fun evening of many raffle baskets, 50/50 raffle, door prizes,
and Specialty items such as a lottery tree, Flat Screen TV and lots more!
Coffee/tea and desserts free!
Soda, water and food for purchase.
For more info Carol - 908-507-6523

More Info:
Carol ~ 908-507-6523

www.lvpc.net






Friday, February 6, 2015
Dinner - Tricky Tray & Silent Auction
Sponsored By
Clifton School 9 PTO
Location:
The Bethwood
38 Lackawanna Avenue
Totowa, NJ 07512

Doors Open: 6:00 pm
Drawing: 7:30 pm
Admission: $45.00
*Adults Only*
HANDICAPPED_ACCESSIBLE: Yes
Please join us for Clifton School 9 PTO's annual Tricky Tray.
Proceeds from the Tricky Tray will help pay for activities at school,
including all class trips and cultural programs
The cost is $45 per ticket and it includes:
dinner, dessert, coffee & tea, beer & wine and 1 sheet of tickets for yellow prizes.
Any questions, please text or call Martha Conlon at 973-868-9597.

More Info & Tickets:
Martha ~ 973-868-9597






Friday, February 6, 2015
Comedy Show / Tricky Tray & Silent Auction
Sponsored By
Ann Blanche Smith School
Location:
Park Ridge Elks
13 Sulak Lane
Park Ridge, NJ

Doors Open: 6:30 pm
Drawing: 8:30 pm
Admission: $55.00
*Adults Only*
HANDICAPPED_ACCESSIBLE: Yes
Smith Comedy Night is an evening dedicated to fun, food, drinks,
and prizes-all to benefit our school and the needs of our students.
Multiple comedians will be performing during
this fun and action packed, evening!
A great comedy show and over 125 baskets plus a silent auction.
Reservations are due by Jan. 16th
to this limited seating event.

More Info & Tickets:
201-664-1188
smithptapres@gmail.com






Friday, February 6, 2015
Designer Bag Bingo
Sponsored By
Thomas Jefferson
Middle School PTO
Location:
Thomas Jefferson Middle School
450 Division St
Edison, NJ 08817

Doors Open: 6:00 pm
Drawing: 7:00 pm
Admission: $30 in advance only
*Adults Only*
HANDICAPPED_ACCESSIBLE: Yes
Thomas Jefferson Middle School, Edison NJ
1st Annual DESIGNER HANDBAG BINGO !!!
Michael Kors, Kate Spade, Cole Haan, COACH and more!
Friday, February 6th, 2015 at 6:00pm
TJMS Gymnasium ~ 450 Division Street, Edison, NJ 08817
Tickets are $30.00 per person, and include 10 Games of Bingo!
(Additional cards for each game can be purchased at the event)
Gift Card Raffles, Designer Bag Raffles, 50/50 & calendar raffle will add to the fun!
Doors open at 6:00 p.m. and games begin at 7:00 p.m.
*You MUST be 18 years or older to attend.
(Sorry no children or animals.).
*Entrance Tickets WILL NOT be sold at the door.
*Groups of less than 8 will be assigned to a table or 8.
10 people can reserve a table.
*Bring your own food and drinks (no alcohol),
*The snow date, just in case of inclement weather is February 13, 2015
Email us for an order form or mail your check to :
TJMS Bingo
450 Division St.
Edison NJ 08817
Attn: PTO Bingo Committee

More Info:
Dawn ~ 732-236-1659
PTOTJMS@gmail.com






Friday, February 6, 2015
Tricky Tray Sponsored By
Gilbert Ave
Home & School Association
Location:
Elmwood Park Middle School Gym
375 River Drive
Elmwood Park, New Jersey 07407

Doors Open: 6:00 pm
Drawing: 7:30 pm
Admission: $20,00
*Adults Only*
HANDICAPPED_ACCESSIBLE: Yes
Please join us for Gilbert Ave's 6th Annual Tricky Tray.
Admission is $20 (includes a sheet of small prize tickets).
Prizes include gift cards, Ipad mini, Flat Screen TV's, lottery boards,
Disney Hoppers, American Girl doll, 50/50 and much more.
Bring your own food and non-alcoholic beverage.
Contact Kelly (201) 321-7282

More Info:
Kelly ~ 201-321-7282






Friday, February 6, 2015
Tricky Tray Sponsored By
Nellie K. Parker PTA
Location:
Nellie K. Parker
261 Maple Hill Drive
Hackensack, NJ 07601

Doors Open: 6:00 pm
Drawing: 7:30 pm
Admission: $10 includes 1 sheet of regular tickets
*Children Welcome*
Please join us for the Nellie K. Parker PTA Tricky Tray
to be held Friday, February 6th
in support of Nellie K. Parker School!
We will have many exciting baskets and items in the auction.
Tickets for the event will be on sale at the door.
Our Facebook Page
will be updated with event information starting on January 30th.
Any questions, please contact us at your convenience.
Best regards,
Nellie K. Parker PTA

More Info:
201-646-8020
nkppta@gmail.com

www.nkppta.webs.com






Saturday, February 7, 2015
Tricky Tray Sponsored By
Habitat for Humanity
of Pike County, PA
Location:
Holy Trinity Lutheran Church
103 Delaware Crest Drive
Dingmans Ferry, PA 18328

Doors Open: 5:00 pm
Drawing: 6:30 pm
Admission: FREE
*Children Welcome*
HANDICAPPED_ACCESSIBLE: Yes
Come support Habitat for Humanity of Pike County, PA
by buying a Salisbury burger, pulled pork sandwich, or hot dog,
a beverage, and some tricky tray tickets
while enjoying a nice evening out with family and friends!
Free activities for the kids, door prizes, and desserts!
It's an entertaining way to learn about and to help support
Habitat for Humanity of Pike County.
Calling starts at 6:30 pm.

More Info:
570-828-1623
hfhpc@ptd.net

www.hfhpc.org






Saturday, February 7, 2015
Tricky Tray Sponsored By
Animals Need You, Inc
Location:
Garfield Elks
68 Lanza Ave
Garfield, NJ

Doors Open: 6:30 pm
Drawing: 8:00 pm
Admission: $7 adults, $4 children
*Children Welcome*
HANDICAPPED_ACCESSIBLE: Yes
Coffee, cake included plus free tickets for the medium table.,
All money goes to the spay/neuter feeding,
housing and veterinary of stray/homeless animals.
Wide variety of kitchen/household/beauty products.

More Info:
973-420-2981
wasp01@aol.com






Tuesday, February 10, 2015
Dinner / Fashion Show & Tricky Tray
Sponsored By
Riverdell Marching Band
Parents Association
Location:
Fiesta Banquets
255 Route 17 South
Wood-Ridge, NJ 07075

Doors Open: 7:00 pm
Drawing: 9:30 pm
Admission: $45.00
*Children Welcome*
HANDICAPPED_ACCESSIBLE: Yes
The River Dell High School Marching Band presents a
Mardis Gras Celebration!
Price includes dinner, dessert, and a fashion show.
There are three levels of Tricky Tray prizes and a 50/50.
We will post a prize list soon but prizes will include a $500 Visa gift card.
Take advantage of our early bird discount!
Tickets are only $40 if ordered by January 16.
Order a full table of ten to get $40 tickets as well.
All orders must be submitted by January 30, 2015.
To get an order form, please contact Janet Crowley at
katesamliam@gmail.com or visit our Facebook page.
All proceeds from the event will benefit students
in the River Dell Marching Band.

More Info & Tickets:
845-620-9690
katesamliam@gmail.com

www.facebook.com/RDMBPA






Wednesday, February 11, 2015
Tricky Tray Sponsored By
Passaic Valley Op Grad 2015
Location:
Barnyard & Carriage House
754 Totowa Road
Totowa, NJ

Doors Open: 5:30 pm
Admission: $40.00
*Adults Only*
HANDICAPPED_ACCESSIBLE: Yes
Proceeds to Benefit Passaic Valley High School Operation Graduation 2015.
Bidding ticket pack available for additional $30 ($35 value).
Please email ELM65@optonline.net to purchase tickets.

More Info:
Edwina ~ 973-278-1193
ELM65@optonline.net






Thursday, February 12, 2015
Dinner & Tricky Tray
Sponsored By
Clifton School 5 HASA
Location:
The Bethwood
38 Lackawanna Avenue
Totowa, NJ 07013

Doors Open: 5:30 pm
Drawing: 7:00 pm
Admission: $40.00
*Adults Only*
HANDICAPPED_ACCESSIBLE: Yes
Price $40 per person includes:
1 sheet of tickets, salad, pasta, entré, dessert, coffee & soda,
Lots of great prizes!! including a 50" TV

More Info & Tickets:
973-470-2386
school5hasa@gmail.com

www.clifton.k12.nj.us/schools/school5/index.asp





Thursday, February 12, 2015
Dinner & Tricky Tray
To Benefit
Make-A-Wish New Jersey
Location:
The Brownstone
351 W. Broadway
Paterson, NJ 07522

Doors Open: 6:00 pm
Admission: $40.00
*Adults Only*
HANDICAPPED_ACCESSIBLE: Yes
Tricky Tray benefiting Make-A-Wish New Jersey!
Thursday, February 12, 2015
6:00-10:00pm
The Brownstone ~ 351 W. Broadway, Paterson NJ
Lots of Baskets/Donated Items
* 50/50 raffle * Door Prizes * Birthday Board * Lottery Apron *
Admission: $40 includes: One Sheet of Level One tickets, salad, pasta, entré,
soda, wine, beer, coffee and dessert!!
LOTS OF GREAT PRIZES INCLUDING
40" Smart TV, Kindle, Michael Kors purse, Coach items, Keurig,
scratch off tickets, and much more!!!
COME JOIN US FOR A GREAT NIGHT AND FOR A GREAT CAUSE!!!

More Info & Tickets:
973-941-9192
trickytray2015@gmail.com






Saturday, February 14, 2015
Beefsteak Dinner / Tricky Tray & Silent Auction
Sponsored By
St. Ann Church
Location:
St. Ann Church
781 Smith Rd.
Parsippany, New Jersey 07054

Doors Open: 7:00 pm
Drawing: 9:30 pm
Admission: $40.00
*Adults Only*
HANDICAPPED_ACCESSIBLE: Yes
Celebrate Valentine's Day with the one you love at our
St. Valentine Beefsteak Dinner on Saturday, February 14
at 7pm at St. Ann Church, 781 Smith Road, Parsippany.
Enjoy a delicious beefsteak dinner
(French Fries, relish & salad, dessert and beverage),
a tricky tray and a silent auction with some fabulous prizes.
Tickets are $40 per adult and are on sale after all Masses.
Gather a group of friends and reserve a table by completing a registration form
on-line at http://saint-ann.net, by mail or drop-off at the parish office.
Don't miss out on this "sweet" deal,
as no tickets will be sold the night of the event.
Credit cards accepted night of event for raffle purchases.
We hope you will join us! xo

More Info & Tickets:
973-884-1986
stann@saint-ann.net

www.saint-ann.net





Thursday, February 19, 2015
Tricky Tray Sponsored By
J.P. Stevens High School
Key Club
Location:
John P. Stevens High School
855 Grove Avenue
Edison, New Jersey 08820

Doors Open: 6:00 pm
Drawing: 7:30 pm

More Info:
732-452-2800
dearkeyclub@gmail.com

www.jpskc.org